Virtual Earth 6 Bug: ShowSwitch parameter of LoadMap method no longer works
Update 12/29/2007: This is no longer a bug. It has been fixed since I originally posted this.
This is the second bug in Virtual Earth 6 that I've found today. It appears that the showSwitch parameter of the LoadMap method is broken and no longer works.
As the documentation states:
"A Boolean value that specifies whether to show the map mode switch on the dashboard control. Optional. Default is true (the switch is displayed)."
Below is a screenshot showing what is incorrectly happening and what should be happening: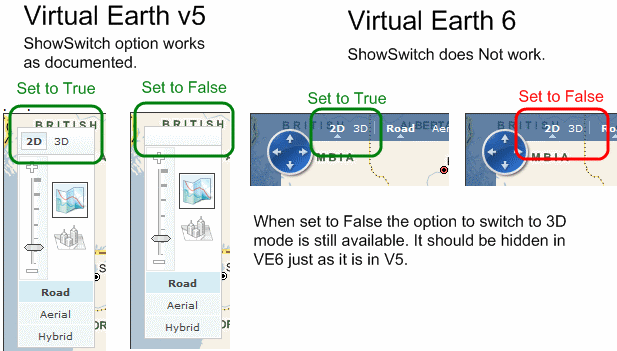 This blog post is licensed under the Creative Commons Attribution 3.0 United States License, unless explicitly stated otherwise within the blog post content. All other content on this website is not licensed under Creative Commons licensing.