Visual Studio 2010 Beta 2 Setup Contains a Weird Blue Mac-Style Button!
I just finished installing Visual Studio 2010 Beta 2 within a Windows 7 Virtual Machine running within Windows VIrtual PC and the Final/Finish screen of the installation wizard contains a weird, blue, Mac-style Button. Ok, I know it's not exactly how the button are in the UI of Max OSX, but it's much closer to that than it is to Windows 7 buttons.
The button looks so incredibly out of place, and I wonder who decided that it should be used, especially since it doesn't match the UI of either the installer or Windows itself.
You can see a screenshot of it below: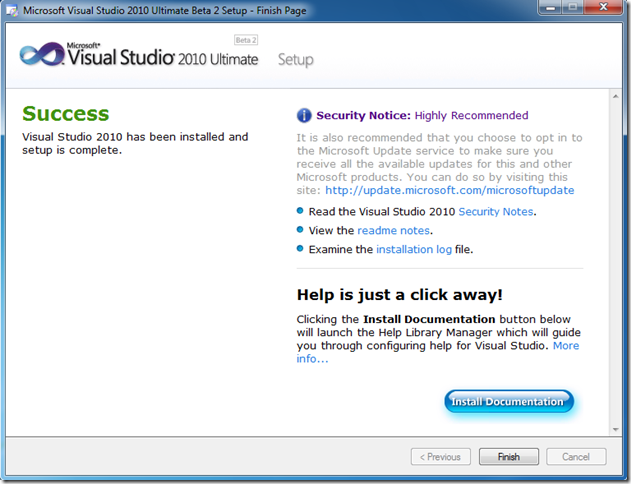 Recent on Build5Nines.com
Legal Disclaimer
This site is a participant in the Amazon Services LLC Associates Program, an affiliate advertising program designed to provide a means for sites to earn advertising fees by advertising and linking to Amazon.com. We also participates in affiliate programs with Udemy, and other sites. This site is compensated for referring traffic and business to these companies.