Virtual Earth 6 Bug: ShowSwitch parameter of LoadMap method no longer works
Update 12/29/2007: This is no longer a bug. It has been fixed since I originally posted this.
This is the second bug in Virtual Earth 6 that I've found today. It appears that the showSwitch parameter of the LoadMap method is broken and no longer works.
As the documentation states:
"A Boolean value that specifies whether to show the map mode switch on the dashboard control. Optional. Default is true (the switch is displayed)."
Below is a screenshot showing what is incorrectly happening and what should be happening: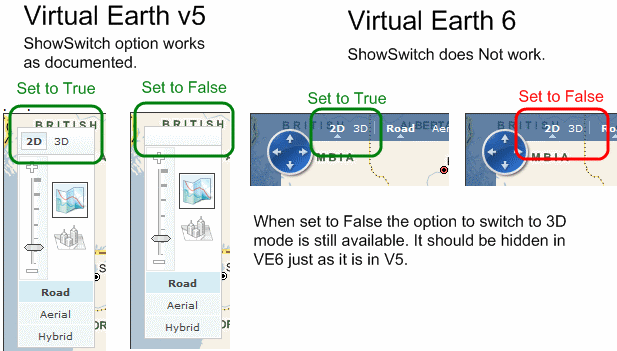 Recent on Build5Nines.com
Legal Disclaimer
This site is a participant in the Amazon Services LLC Associates Program, an affiliate advertising program designed to provide a means for sites to earn advertising fees by advertising and linking to Amazon.com. We also participates in affiliate programs with Udemy, and other sites. This site is compensated for referring traffic and business to these companies.