Search Keyword Highlighter BlogEngine.NET v1.3 Extension
In my previous blog, I used the se_hilite.js file from Scott Yang to hightlight the search keywords people used to search for my site when they are referred to my site via the search engines. This is functionality that I want to maintain, and I couldn't find an existing extension. So, I decided to write one. This is a really simple extension, and a neat feature to have.
Here it is…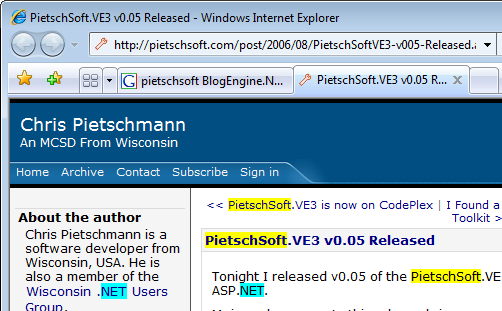 Recent on Build5Nines.com
Legal Disclaimer
This site is a participant in the Amazon Services LLC Associates Program, an affiliate advertising program designed to provide a means for sites to earn advertising fees by advertising and linking to Amazon.com. We also participates in affiliate programs with Udemy, and other sites. This site is compensated for referring traffic and business to these companies.