A Free Open Source Ribbon Control for Windows Forms!
I just stumbled upon a really nice looking Ribbon control built for Windows Forms, and it's Free, Open Source! This control isn't perfect, but it does work nice and looks great.
Go check it out: "A Professional Ribbon you will use" by Jose M Menendez Poó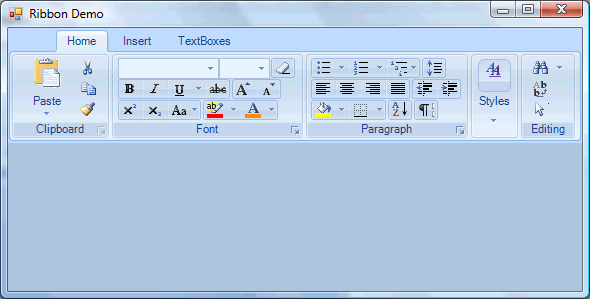 This blog post is licensed under the Creative Commons Attribution 3.0 United States License, unless explicitly stated otherwise within the blog post content. All other content on this website is not licensed under Creative Commons licensing.