Awarded 2010 Microsoft MVP - Windows Live Platform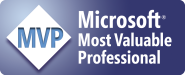 "Congratulations! We are pleased to present you with the 2010 Microsoft® MVP Award!"
I'm happy to announce that I've been awarded the Microsoft MVP award for the third year in a row. Just like last year, I've been awarded within the "Windows Live Platform" category. The "Windows Live Platform" category includes the Bing Maps SDK (both JavaScript and Silverlight Map Controls) which is the product/technology that I work with and help out others with the most in this category.
Congratulations to all other April MVP's, both new and renewed!
If you're not familiar with what the Microsoft MVP Program is you can find more information about it here: http://mvp.support.microsoft.com/gp/mvpawardintro
This blog post is licensed under the Creative Commons Attribution 3.0 United States License, unless explicitly stated otherwise within the blog post content. All other content on this website is not licensed under Creative Commons licensing.