Announcing new Azure blog: BuildAzure.com
While studying for the MCSD: Azure Solutions Architect certification I decided to blog a lot more on all things Azure. Also, instead of posting those posts here, I decided to create a completely new blog site dedicated just to "all things Azure" This new site is BuildAzure.com. I have also created the @BuildAzure twitter account associated with the new blog.
I will still blog here, as I have for over 10 years so far. However, my posts relating to Microsoft Azure technologies and features will mostly be posted to the new Build Azure blog. The purpose of the new blog is to have a specific place focusing solely on Microsoft Azure, while my existing / personal blog will still remain for posting other random geek and developer related content as always.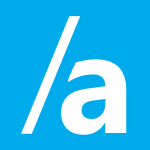 Additionally, I am interested in accepting guest posts to the Build Azure blog. This is also one of the reasons I created the new site instead of just posting my Azure related posts here. If you are interested in guest posting to BuildAzure.com please contact me.
Related Posts
Recent on Build5Nines.com
Legal Disclaimer
This site is a participant in the Amazon Services LLC Associates Program, an affiliate advertising program designed to provide a means for sites to earn advertising fees by advertising and linking to Amazon.com. We also participates in affiliate programs with Udemy, and other sites. This site is compensated for referring traffic and business to these companies.