Milwaukee Azure Bootcamp - Apr 16, 2016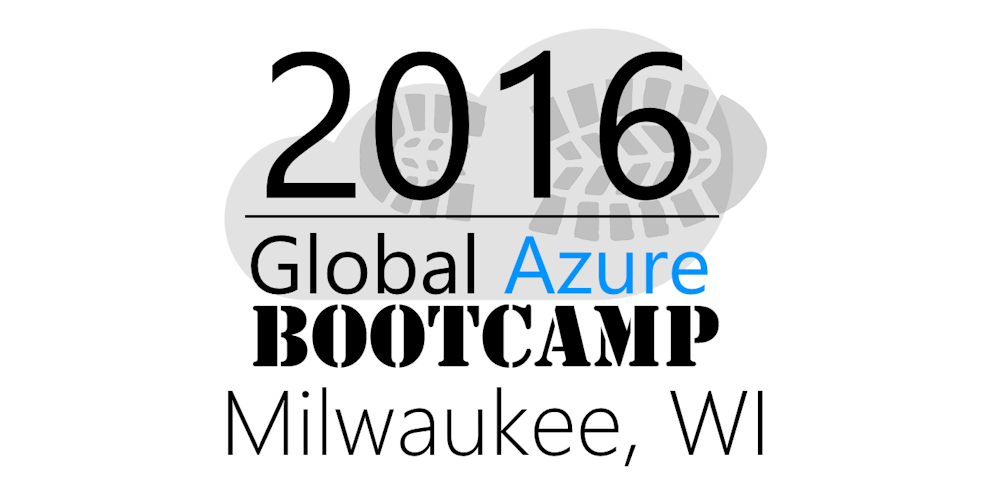 It's time for the 4th annual Global Azure Bootcamp, and this year it's coming to Milwaukee, WI on April 16, 2016. Whether you're already using Microsoft Azure, or are looking to learn and get started, then you'll likely be interested in this Free training event. It's a fully immersive, single day filled with presentations and hands on labs. Tables and Wifi will be provided, so do not forget to bring your laptops!
This is a community events with local speakers presenting their Microsoft Azure expertise. I am co-organizing this event along with Scott Petersen, and the current speaker lineup represents 4 different firms from Wisconsin.
Space is limited and may fill up fast, so please go register if you'd like to attend. The event is Free, and lunch will be provided.